Glorified Field Recordings

the rare and the reel
Late Nite Jam after-hours at The Yellow Gallery deep winter 1975 with pb on drums.
This be Peter Black's personal webpage and mostly a mp3 collection of my recorded songs from over the years. Please feel free to listen and save any selections you wish for your personal use.  If you would like a full quality CD (often with art) of any of these productions please contact meby email stoneagedigital@mcn.org  (please put 'nuf cd inquiry' in your subject line).  Or by mail to: Peter Black, PO Box 1549, Fort Bragg CA, 95437. 
Do not piss off the artists! All material posted on this site is protected under copyright law and not available for any commercial use without my written consent, but please feel free to listen to your heart's content on your own devices. 
Warning: Not For Everyone. You may find some of these experiments painful to the ear or even distasteful, so proceed at your own risk. 
Davey Trotter (the guy at the top of the side bar) and Me with Simon Critchley on drums in my rehearsal space one Sunday afternoon in Wellington, New Zealand in 1991.
This be Song To Mom, a wild hair stomper of the song I wrote for my mom  on her 60th birthday back in 1980.
The MP3s on the EP link below should open in your default music player and you should be able to save them to your devices if they are not already automatically done so. In the future I will be making both versions available on all my songs so you can either listen on page or be able to save for your personal collection.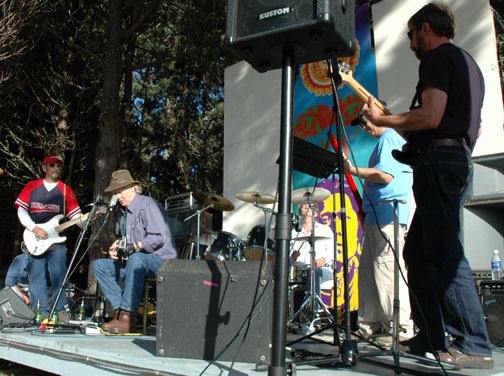 "MUSIC HIDDEN IN THE FOREST" classic live EP treat for you: Treats at SurfFest 06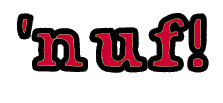 nuf cd and performance mp3 archives
...as it was
for fans and other family...
"Pete's music is such a joke!" - a delighted fan
NEW STUFF COMING!
My original archive all available at my original website which I will continue to preserve. This site was totally created and in MacOS9 with the original Claris HomePage software I began with and was maintained on a 2002 eMac  I bought just after recovering from my liver transplant.  This new site is a brand new beginning for a continuing passion for sharing creative stuff  and fun with friends and other family.
1996-2018
Hosted by Mendocino Community Network
My mothership.